Naughty and nice sports stars write Christmas letters to Santa
HAGEN HOPKINS/GETTY IMAGES
All Blacks star Sonny Bill Williams is calling on Santa to deliver some more car seats for his family this year.
OPINION: We've hacked into Santa's files and discovered all the best letters from sports stars.
Sonny Bill Williams, All Black
Hey Santa,Sorry to bother you with another letter but I posted a photo on social media and now I'm in a bit of trouble. No, not that kind of photo! Me and the family were just on holiday in the Cook Islands and my little girl Imaan wasn't in a car seat. Everybody went nuts so can I please have five more car seats?Thanks, you're the best! SBW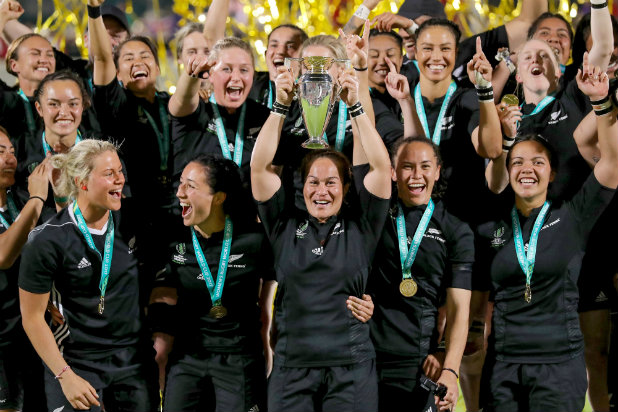 All Fiao'o Fa'amausili wants for Christmas is to get paid for playing rugby. PHOTO: DAN SHERIDAN/PHOTOSPORT
Fiao'o Fa'amausili, retired Black Ferns captain
Dear Santa,How are you and Mrs Claus? Firstly, we just wanted to say a big THANK YOU for helping us with our world champ request from last Christmas. We know it was a bit cheeky since it was our fifth world title but hey, as you can see this time, people seem to be taking us more seriously. I mean, about time right?! Sorry if our win over England gave your heart a work out. I know you have to be more careful these days since the reindeer incident two years ago. We are pretty proud and grateful for all the awards we've won and thought a bit of cash would be great to go with it. It's really hard to juggle work and all our training so getting paid to play would be a dream. I'm sure loads of young girls are asking for a rugby ball for Christmas. Whatever you can do to help out would be great. Maybe a reindeer horn in the rear end would inspire them? Ha ha, just jokes. You stay safe and please send our love to Mrs Claus and the elves.Love Fi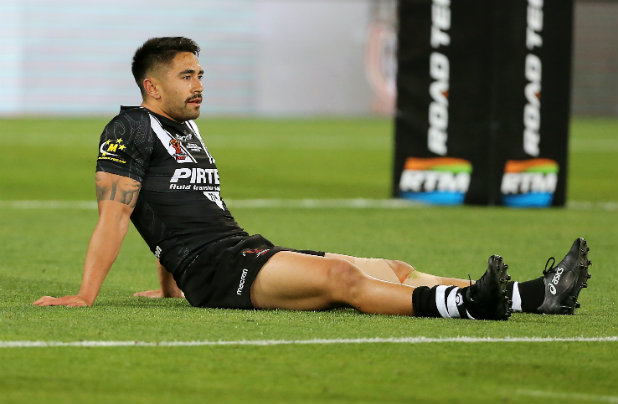 Shaun Johnson knows he hasn't been a good boy this year, but really wants a Tongan jersey. PHOTO: GRANT DOWN/PHOTOSPORT
Shaun Johnson, Warriors playmaker
Dear Santa,I don't think you got my letter last Christmas because this year really sucked big time. I know the Mad Butcher sent you a signed Warriors jersey, so maybe you could wear it when you drop off the toys? We need all the good publicity we can get. I know I haven't been very good this year but I tried really hard and would love a Tongan league jersey, please? BTW I think you need to go on social media instead of relying on snail mail. It can get yous out of a jam if people take your words the wrong way.All the best, Shaun J.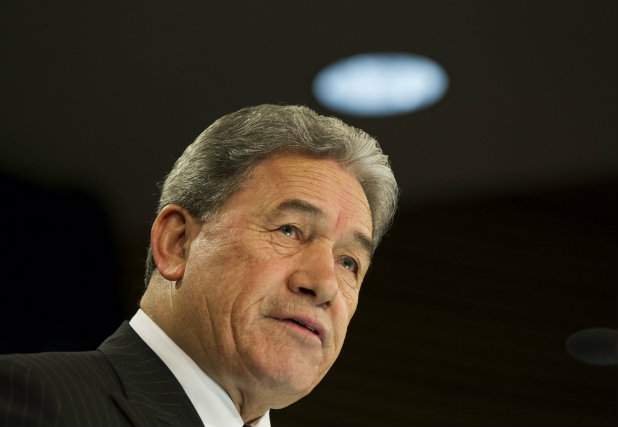 Racing Minister Winston Peters would like Santa's help getting a Kiwi horse home first in the Melbourne Cup. PHOTO: ROSS GIBLIN/STUFF
Winston Peters, New Zealand First captain
Ad Feedback
Dear Santa,No need to say whether I've been bad or good, I've just been bloody amazing! Ha! Now, my old friend, this Christmas I'll leave a bottle of my finest whiskey out for you if you can do me a horse-sized favour? Apart from almost being the PM I'm also the Minister for Racing. No one really knows what this role is or why it's needed so if you could let a New Zealand horse win the 2018 Melbourne Cup that will shut everybody up.Cheers Winston.P.S. don't drink and drive. I don't want the media linking me to any sleigh crashes. I've got them on the back foot, so don't want them thinking they've got one back on me.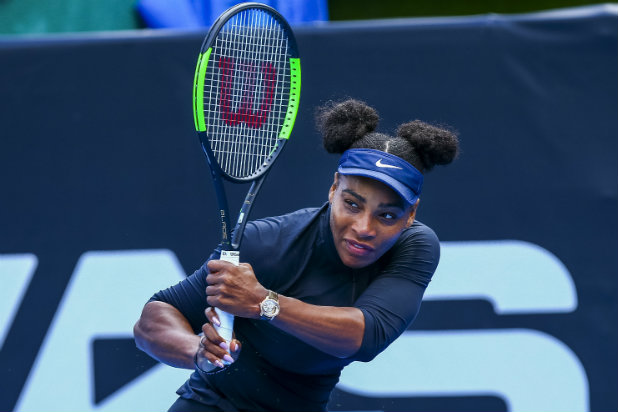 Serena Williams' tennis racquet just wants to see the light of day again. PHOTO: JASON DORDAY/STUFF
A lonely once highly strung tennis racquet
Dear Santa,I've been very good, waiting patiently in the dark for my one and only to come back to me. I hear her moving around the house and long for her touch. I know it's wrong to feel such anger but I feel as if I've been replaced. The kid is just holding her (and me) back from our destiny. Two more Grand Slams Santa, that's all I ask! …… and maybe a tightening of my strings? Just between you and me, things have got a little loose on the sidelines.Yours, Serena's No.1 racquet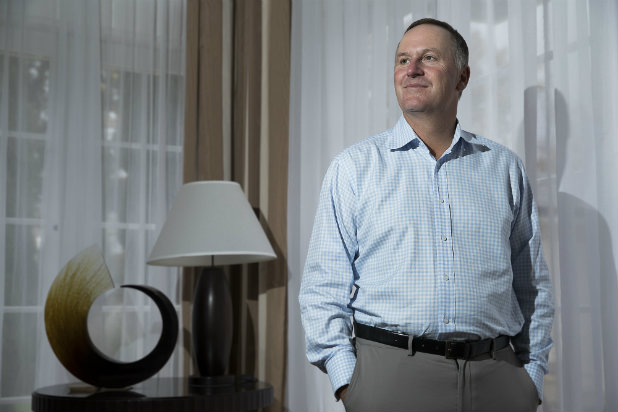 Former PM John Key would rilly like some golf lessons to improves his putting game. PHOTO: CHRIS MCKEEN/STUFF
John Key, once a rilly popular PM
Dear Santa,Hey mate, it's me John! It's been a wee while since I've been the PM of Nu Zilland but I've been bloody good, spending more time with Bronagh and I've even managed to keep Max out of trouble. He's such a bloody character! Anyway mate, now I've got more time on my hands I'd rilly like some help with my golf game. Would be great if you could ask Lydia Ko to help me with my putting? I've been sending her loads of texts but I haven't heard back. Must have the wrong number. I've got a game coming up with Barack in Hawaii and whoever loses has to have a game with Trump. At least you don't have to deliver any presents to him or Putin this year!Your mate John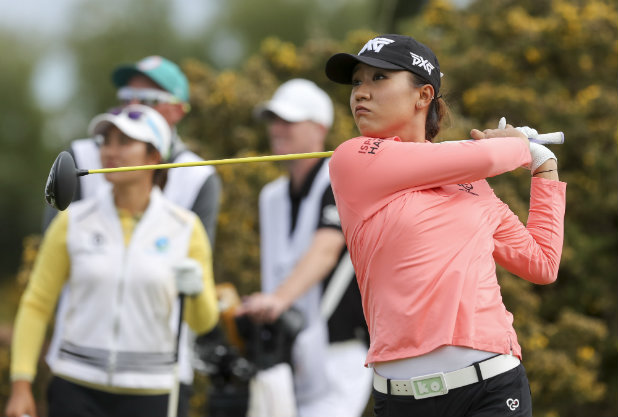 Kiwi golfer Lydia Ko just wants John Key to stop texting her. PHOTO: JOHN COWPLAND/PHOTOSPORT
Lydia Ko, good at golf then not as good
Hi Santa,How are you? I've been really good this year even though everybody thinks my game is falling apart. It's weird how everybody freaks out when you don't win any tournaments. I know the other female pros on the tour would like pay equality but all I want is for John Key to stop texting. He wants free putting lessons. I think he's got more time on is hands now he doesn't have to pop into the All Blacks' dressing room after each test. Thank you!!!!Lots of love Lyds
​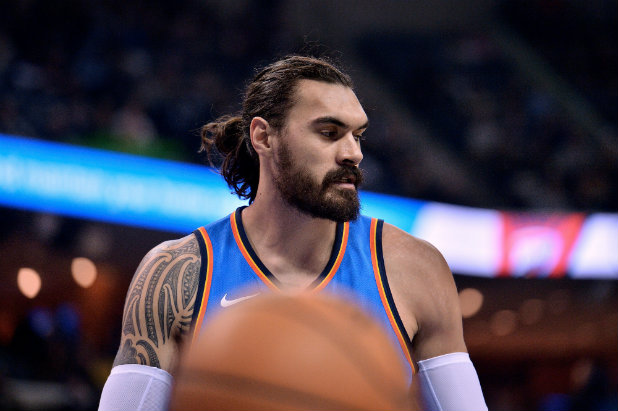 NBA star Steven Adams is in need of some size 18 ballet shoes. PHOTO: BRANDON DILL/AP
Steve Adams, NBA basketballer
Hey Santa,I think America is shocked at how good I've been. Shame most of them still think I'm Mexican, like Cliff Curtis. Would be cool if your elves could make me a pair of size 18 ballet shoes? I've been asked to go on Dancing with the Stars.Awesome. Steve Adams.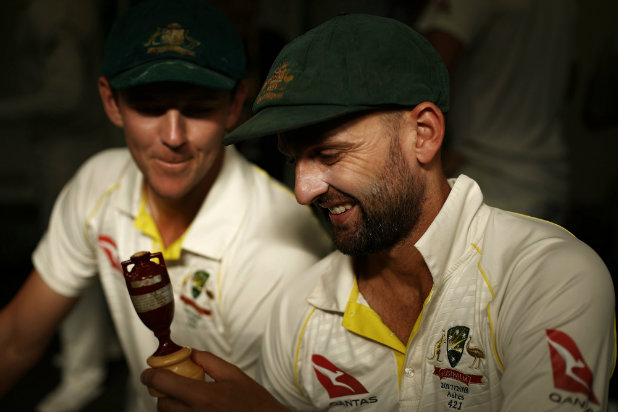 Josh Hazlewood and Nathan Lyon look a bit underwhelmed after reclaiming the Ashes urn. PHOTO: RYAN PIERSE/GETTY IMAGES
Aussie cricketers
Hey Santo,It's the boys of the all conquering Aussie cricket team here. Mate, how good have we been?! We're smashing the Poms at the moment. Mate, we don't need much 'cos we're so bloody good we'll get whatever we want but there is one small problem, the Ashes trophy. Mate, it's embarrassing for such amazing athletes like us. We need something much bigger, about the size of David Warner's ego, so something like the Bledisloe Cup would be perfect. As usual, we've got you a spot in the corporate box for the Boxing Day test. We had to sit you next to Warney, sorry. Hope this doesn't mean we can't get the big trophy?Keep being awesome like us, mate!The best bloody cricketers in the world. Cheers, mate.
- Stuff
Read More