'Terrace family' source of pride for retiring principal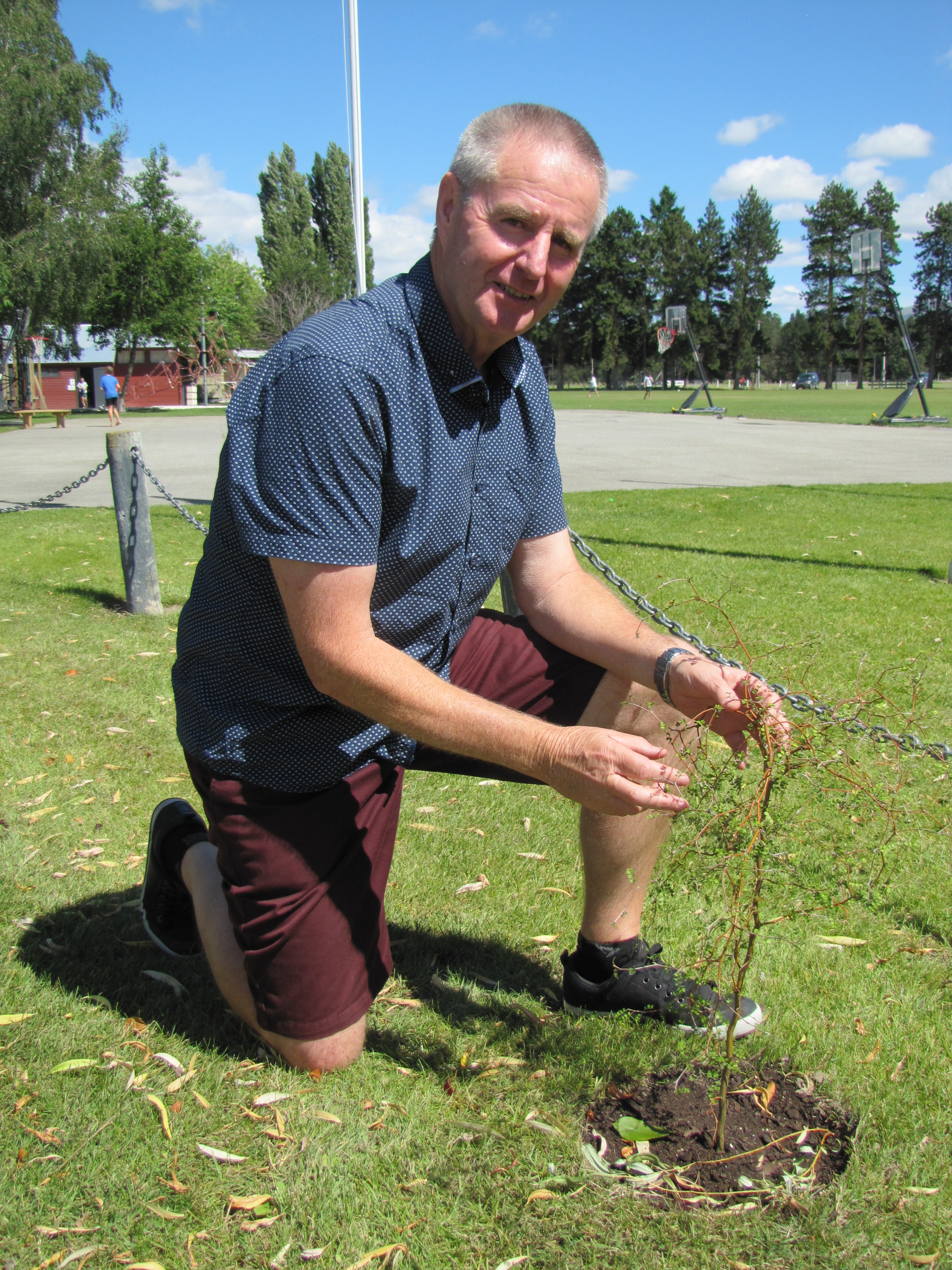 Retiring principal Garry Anderson has instilled the ''three Rs'' in pupils at Terrace Primary School for the past 25 years, but it is other fundamental qualities in pupils that are his real source of pride.
''When a child knows to look you in the eye and can carry a conversation, when they hold the door open for you and talk to you - those are the things that are really important.''
The long-serving principal - who is known for his encouragement of positive relationships, respect and politeness within his school - said, while manners were appreciated and important in society, they were also a good indicator of ''where a child was at'' holistically.
He said he was proud of the ''Terrace family'' he had helped foster at the school and his ''lovely journey'' with the school and within the education system.
His first teaching jobs were at Kaitangata and Mataura and he was ambitious, determined and principled from the very beginning.
''I knew that if I wanted to teach the way I wanted to teach, then maybe I needed to become a principal.''
His first position as principal was at Mataura Island School, when he became sole charge principal/teacher at the school aged just 24.
He later became principal at Riversdale School, then came to Terrace as its principal aged 38.
The school's roll had doubled since then, from 200 to 400, but Mr Anderson said he did not focus on specific achievements or milestones over the years, rather the gradual evolution of the school.
As well as his time at the Terrace, Mr Anderson has had an extensive involvement in sport, particularly with softball, in which he played, coached and mentored.
He said it was the ''right time'' to retire, and both he and his wife Glenys Anderson - who retired last year from her role as assistant Terrace principal and long-serving new entrant teacher - were looking forward to spending more time with their family and doing other pursuits. When asked what was most important to him, Mr Anderson said ''it always goes back to family, for Glenys and myself''.
He was humbled by his official farewells, and thanked the school and wider community for a special school assembly and an evening dinner held in his honour last Friday.
They were ''emotional'' and moving experiences, but Mr Anderson was heartened to know the school would continue in strong spirit and was ''in good hands''.
''It's [Terrace] been an exciting place to be, and it still is.''
The new Terrace principal is Sarah Graham, who is at present the deputy principal at Remarkables Primary School.
pam.jones@odt.co.nz
Read More